VK3YE, Peter Parker, down in Australia makes a valiant effort to review 15 QRP books in 7 minutes.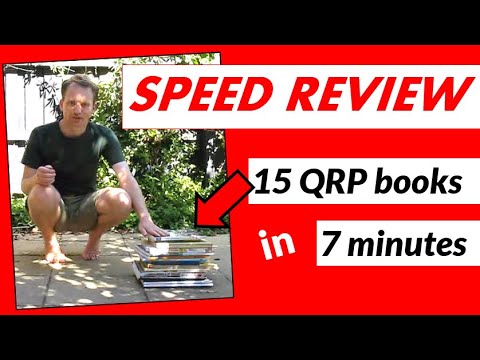 Peter is a rather prolific author and designer of Radio's and associated stuff and enjoys working the world from his local sandy beach. If I tried that just now I'd end up suffering hypothermia, it is after all -1 deg C outside just now.
Take a spot light on his website
For beginners he's produced a number of 'ebooks' that are free, covering a wide variety of topics, useful to radio beginners but also of value to Marine SSB people who are trying to work their way around the subject.